If you would like see your name in lights but aren't quite on a film or stage career trajectory, there is still hope! With a few hardware store parts and a few types of glue, you can create your own personalized marquee. 

The video below provides clear and simple directions to make your very own marquee letters! They'll look great in any part of your house, or can be given as a cool keepsake gift.
As for the types of glue involved for these DIY marquee letters, you only need two.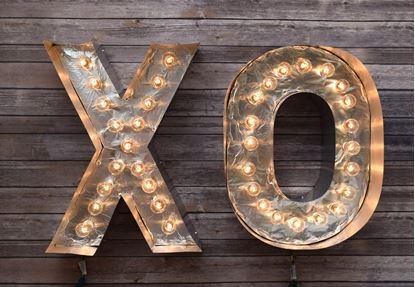 The first is a strong multi-surface adhesive that provides all the strength and versatility you need. Much like glues for metal, an industrial-strength, multi-surface glue such as Aleene's Ultimate Multi-Surface Adhesive provides a superior bond for indoor and outdoor projects. With a UV and waterproof formula that dries clear and fast, this adhesive is strong enough for the toughest surfaces but also safe for mixed media and paper projects.
The second is another variant of the Tacky Glue family: Tacky Spray. With Aleene's Fast Grab Tacky Spray, you can grab and hold items on contact, resulting in a strong, flexible and permanent bond. Tacky spray adheres to a wide range of materials and surfaces, including cardboard, foam and even fabric. 
Other glue topics:
Washable Fabric Glue
The Best Glue for Button Art
Jewelry Glue