Nothing against those who sew, but sometimes—OK, a lot of times—using a needle and thread, much less a complicated sewing machine, is exasperating. If nothing else, it's time-consuming, especially when you're just wanting to make a quick-fix adjustment to a piece of clothing, accessory, costume, or home décor item. Luckily, there's a lot you can do with just scissors and glue—like no-sew pillow covers. Here are 8 quick and easy no-sew DIY projects you and your kids will love.
Whether it's for Halloween, Free Comic Book Day, or Thursday, your kid needs a cape to wear. These simple instructions call for just a few items—namely, an adult-size t-shirt, a couple pieces of felt, fabric glue, and a monogram (first initial should do it)—and within minutes your pint-sized superhero will be flying high.
Changing up the look of a room is as easy as cutting up the right size of fabric, gluing the folded edges, running a curtain rod through the sleeve, and then hanging your new curtains! Jennifer Priest of JenniferPriest.com for Aleene's provides easy directions for getting this DIY project done fast using only scissors, an iron, measuring tape, and no sew glue permanent adhesive.
It would be a shame to discard your baby's swaddle blankets with cute images on them just because she's too old to be stuffed into a baby burrito. Repurpose your patterned fabrics with this quick-style hack and you'll have one-of-a-kind appliques on t-shirts, onesies, jeans, and everything else that would benefit from some added character.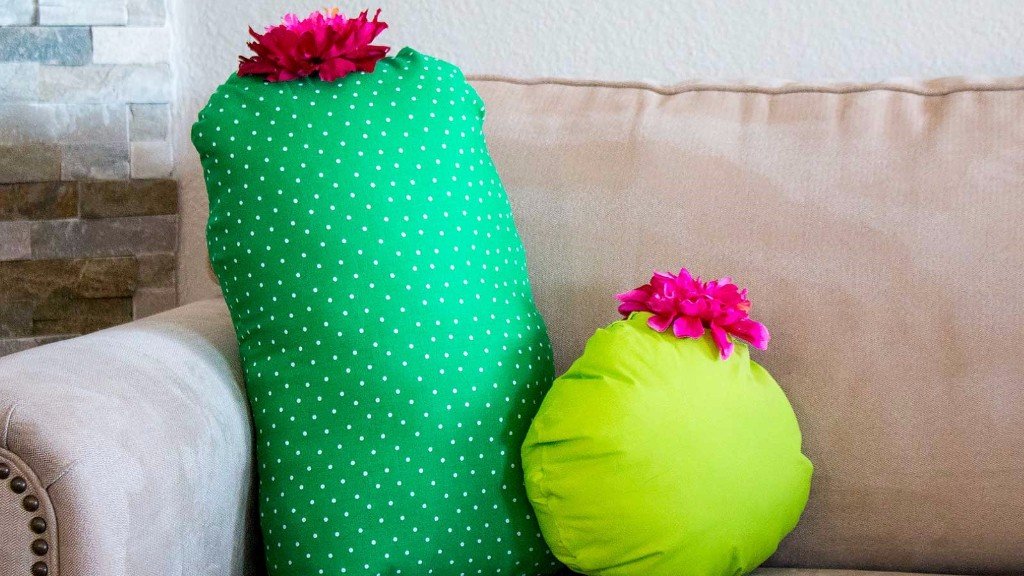 One of the advantages of DIY home décor is that your options are as unlimited as your imagination. Case in point: these easy-to-make cactus throw pillows from SmartFunDIY.com for Aleene's that will transform your couch or bed into a comfy desert destination.
This project from TrinketsInBloom.com for Aleene's finds a second life for your old jeans as a cute bag. A zipper, a loop, and an outside pocket (from a pair of well-worn jeans, of course) all give this accessory the utility and individuality you'd expect from a store-bought clutch—and it will cost you hardly anything!
Infuse your plain-Jane clothes with personality. With this DIY project you can transform your boring ol' crew or V-neck t-shirt into a multi-patterned pocket tee—all with just a square of cotton fabric, a pocket pattern, and adhesive tape.
Your monochromatic grocery tote isn't so bad—it just needs a little love. Show it some TLC with colorful textured trim added easily with fabric tape.
Upcycle your stained or hole-y canvas sneaks with this Spring-forward DIY project from Hazel & Bean for Aleene's. With just a few supplies, including Aleene's Fast Grab Tacky Glue and some colorful fabric, you can quickly transform your old shoes into something seasonal and fun.